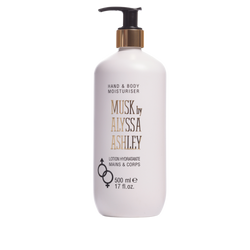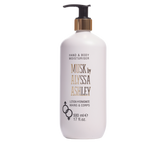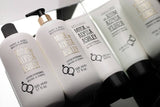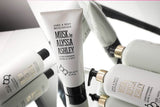 Musk
Hand and body moisturizer
(0 Reviews)
Rich, moisturizing, invigorating, scented, what more could you want from your body cream? You would like it to have a Musk scent, of course! This is exactly why I created a Musk body and hand cream, studying a wonderfully rich and easy to absorb texture for a multisensory experience that links the our nose's joy in meeting the unmistakable smell of Musk with that of our hands in energetically massaging this lotion all over the body.
I studied different formats and among these its more generous version for those who, just like me, like to use it every day. This is why I also added a version which includes a dispenser for those who are always in a hurry but cannot say no to a few minutes of relaxation.
Read more
But beautiful things are meant to be shared! This cream is dedicated to all types of skin, therefore ideal for families, couples or whatever your idea of ​​sharing may be! It was also created to be married to Musk bubble bath to get the skin ready for it but also to intensify its fragrance and persistence.
Your experiences
0 Reviews
Complete the experience of Musk - Hand Body Lotion
In My Boutique
Nov 11Olfactory inspirations
Cristian Cavagna, passionate about perfumes, tells us some secrets to choose the perfume.
Nov 10Olfactory inspirations
Extract, Eau de Parfum, Eau de Toilette and Cologne Spray, what is the difference between these and which version to choose? Here are some tips!